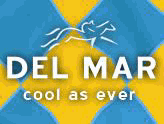 I am so excited for Saturday! A group of my friends plus my new roommates and I are all going to the famous Del Mar Racetrack. I've never been and neither have most of my friends. It's going to be an all-day excursion which are exactly the type of adventures I love... and oh, there will be tons of people-watching to be had! :) Entrance fee is
$6
and we are going to bring our own folding chairs/blankets. (Getting a reserved seat in the stands is an additional
$10
.)
First,
Beerfest
starts at noon. I don't like beer, but I do enjoy a good cider... and since I've been told
there are 75+ types, I figure there should be at least one cider for me!
$15
for 5 samples.
Races
start at 4pm. Bets are
$2
each. I'm not a gambler, so I'll probably just bet the minimum per race. Two of my friends are AVID gamblers so it will be interesting to see how much they bet!
Finally, the main reason we are all going (sorry horses, we're not coming just for you!)...
WEEZER
in concert! The entrance fee includes admission to the concert which is great. However, since we'll be there almost all day, I'll pack some snacks but will mostly likely buy an overpriced hamburger or something for dinner, maybe
$10
?
For all of that and maybe a few dollars for parking, I'm budgeting
$50
. All of those items add up quickly - but it's cheaper than going to a regular concert and I'll be spending the entire day with friends! :)